Getting by with a little help from her Friends
When it came to choosing a career path, some of Bria Welch's biggest influences were imaginary ones.
Vincent Design's newest copywriter started writing in her teenage years as an escape from the world, composing fan fiction featuring characters from the TV series Glee. While Santana, Quinn, Kurt and Finn may not have been real, they came to life on screen and on the page.
While writing provided a creative outlet, she initially thought she'd pursue a practical profession, with law and medicine topping the list. She began her studies at the University of Manitoba, where a focus on theory soon lost its lustre. She made the decision to change tracks and enroll in Creative Communications at Red River College Polytechnic (RRC Polytech), and is graduating this June.
In Creative Communications, she learned how to arrive at campaigns from concepts to completion. "I learned how much goes into it," she said, bringing up another pop culture staple in Friends, the episode where Chandler arrives at advertising slogans:
"How hard can it be, right? "Cheese. It's milk that you chew."

"Crackers. Because your cheese needs a buddy."

"A grape. Because who can get a watermelon in your mouth?"
"Research, competitive analysis, targeting, editing and proofing all come ahead of a snappy headline," said Bria, adding that digging in on those details is something she enjoys.
She credits her parents with supporting her along the way, her three brothers, and the influence of a few real-life friends who discovered their callings a bit ahead of her. "They're a nurse and a pharmacist," she said, joking that she can join them as adults now.
Bria said she would describe herself as goofy, while her friends would describe her as loyal. She is someone who can turn the mood in a room from gloomy to positive, something she may have in common with her four-legged pals: Winston, a shih tzu-toy poodle-maltese mix, Dexter, a standard labradoodle, and Charles (Xavier), a mini goldendoodle. Winston has made his first appearance at the office, and the team is looking forward to having them all at work.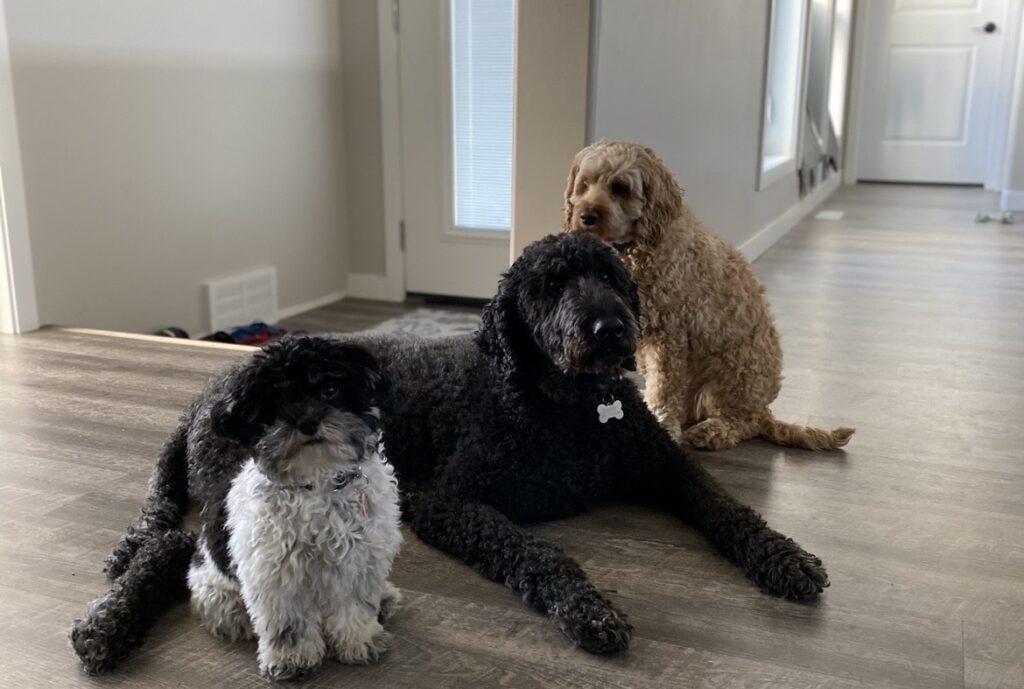 Bria chose Vincent Design for a role focused on copywriting and the appeal of working with a team in an environment that fits her aesthetic too, she said of the industrial warehouse vibe of the offices at 765 Main. Meanwhile, she is still chasing a childhood image she has had of how she would ultimately go to work someday as a creative director, in a tailored business suit, designer bag at her side, like another unlikely role model from the big screen: the character Miranda Priestly of The Devil Wears Prada. Bria kept a photo of Meryl Streep in the role with her throughout her time at RRC Polytech, there to inspire her to do her best work under Miranda's silent judgement.
She is looking forward to working on new assignments from social media updates for clients to refining website copy to meet client goals.
Welcome, Bria!
---