Building Connections with Bre
We are thrilled to announce that Bre Quirion has been awarded a scholarship via our Vincent Design Indigenous Scholarship Fund.
The scholarship provides educational funding to Indigenous youth pursuing college or university studies in graphic design and related programs in Canada.
Bre is part of a loud, boisterous family here in Winnipeg and that same energy is part of her community of friends. She wants to become a middle-school teacher, and draw on that energy to offer joy and hope to her future students.
A Métis artist majoring in Fine Arts with a minor in Indigenous Studies at the University of Manitoba, she's said it's time to show young people how much power and potential they have for their futures… and the world.
"I want to be a part of that, to tell my stories and teach my lessons, because I believe in the potential young people can reach."
This belief shines through despite the challenges she and her family have endured, from physical and mental health struggles, to bullying and discrimination.
"I'm finally starting to come into my own, recognizing my worth and embracing my confidence day by day. I consider overcoming the struggles of my past to be my greatest success, and a huge motivator for pressing on with my dreams."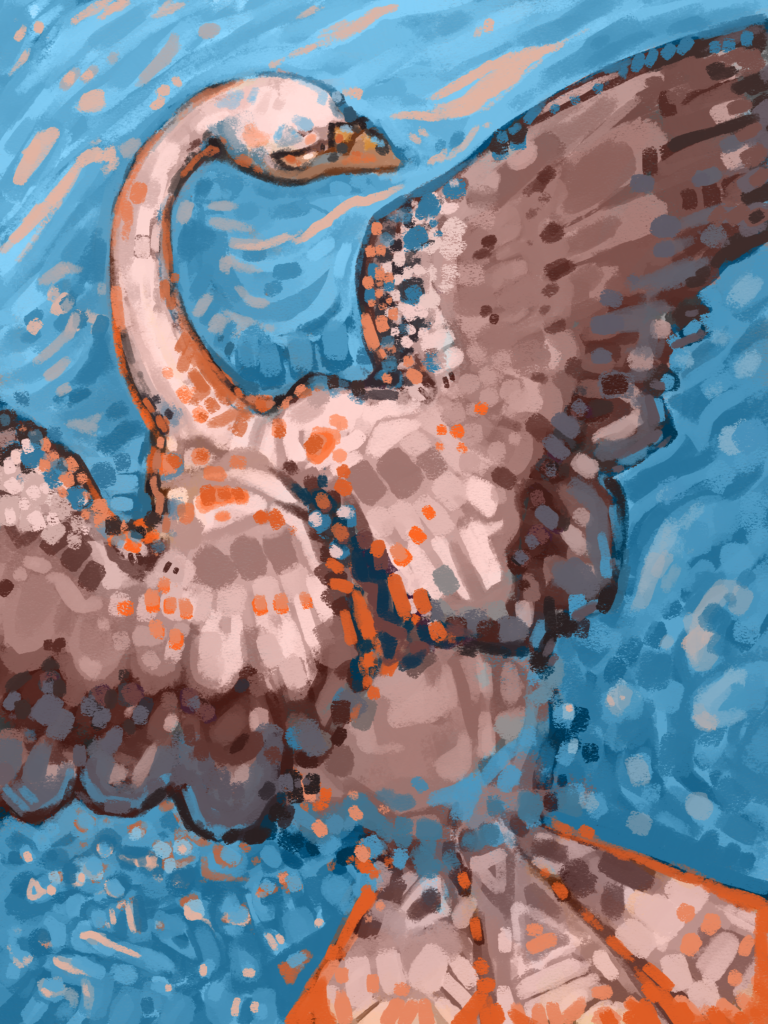 In addition to the scholarship award, Vincent Design will also provide Bre with mentorship.
We are so privileged to help support your journey, Bre.
See more of Bre's art in her online portfolio. Learn more about commissioning her work and follow her on social media via Linktree.
---