THE A-TEAM: ALL SHE CREATES
Anja Pearson knew from a young age that she was meant to be an artist, a passing thought that became a concrete inevitability, her first a-ha moment, when she received an easel for one of her childhood birthdays.
"It just kind of stuck," said Anja.
While appreciative and curious about a variety of artistic mediums, Anja realized the power of pen and paper early on, firm in her claim of favouritism because of its ease to keep with her when she wants to tap into her creative side and let her thoughts and feelings pour onto the page in a visual display.
"It's more permanent, dark…it's my style," said Anja, laughing at her words, "but actually, there's a lot you can do with a simple instrument."
"Begin by learning to draw and paint like the old masters. After that, you can do as you like; everyone will respect you."

– Salvador Dali
Despite her passion for art and how naturally inspiration and motivation came to her, her journey to becoming Vincent Design's newest graphic designer wasn't nearly as straightforward.
When it came time for Anja to start her career, she enrolled at the University of Manitoba to study psychology and sociology.
Even then, the urge to utilize her creative abilities clawed at her. When she was 18, Anja wrote, illustrated, and published "Mermaids: A Celebration Undersea," a children's book that told the story of mermaids celebrating each other and their differences.
Thereafter came her second a-ha moment, followed by her decision to put away her textbooks.
"I took time away from university and figured out what I wanted to do."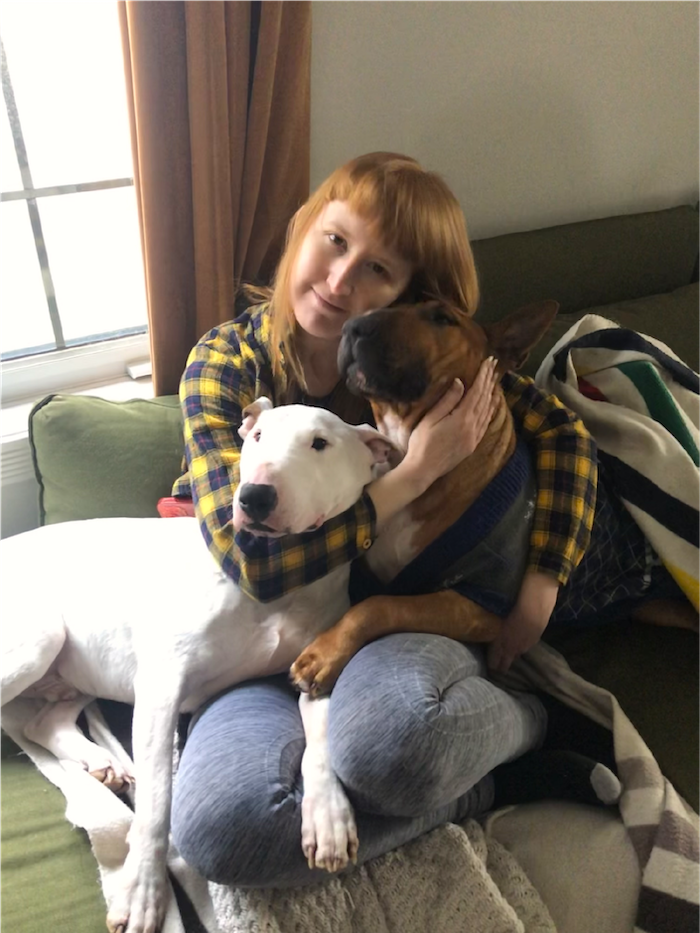 One stop on her path of discovery was a cafe in Winnipeg, where she became a barista and favourite to cafe regulars.
Surrounded by fresh pastries, melodic cafe tunes, and the rich scents of espresso, Anja found ways to incorporate her artistic abilities into her daily life through latte art — surprising customers with the perfect rosetta, tulip, or swan topping their order.
Another stop led her to Red River College Polytechnic to study video game development, where she quickly learned video games were a no but the design was a yes.
Years of reflection, navigating different opportunities, designing tattoos for friends, and freelancing in graphic design, found Anja at Vincent Design Inc., where she joined our team in June 2022.
"I feel I have the potential to reach an audience beyond anything I can imagine."

– Roger Waters
While it might have taken some time to get here, she wouldn't change the path she took, having taken something from each experience with her as she went.
Psychology, for instance, "really helped me understand people and their differences and freelancing reinforced that," said Anja. "Some clients will love what you create, some might be critical."
Now, surrounded by a team of like-minded creators, Anja is focusing her efforts on mastering her creative abilities and becoming a great graphic designer. After a short time in our office, it's easy to say that it won't take long.
Welcome to the team, Anja!
---