cinematic storytelling
From the moment Stephen Campanelli read Indian Horse, he knew it was a story that had to be told on film. The director credits the book, by Ojibway writer Richard Wagamese, and subsequent film as a testament to the resilience and strength of Indigenous people who have had to continuously fight for their rights.
Speaking at the The National Gathering for Survivors hosted by the National Centre for Truth and Reconciliation, Campanelli talked about how deeply reading Indian Horse moved him, and how much empathy that he felt for Survivors, their families and communities.
A longtime fan and cameraman for Clint Eastwood, he detailed the obstacles he faced in bringing the film to audiences, including people who wanted to sidestep the truth of Indigenous people. He persisted in the creation of the film, receiving the support of Eastwood as an executive producer.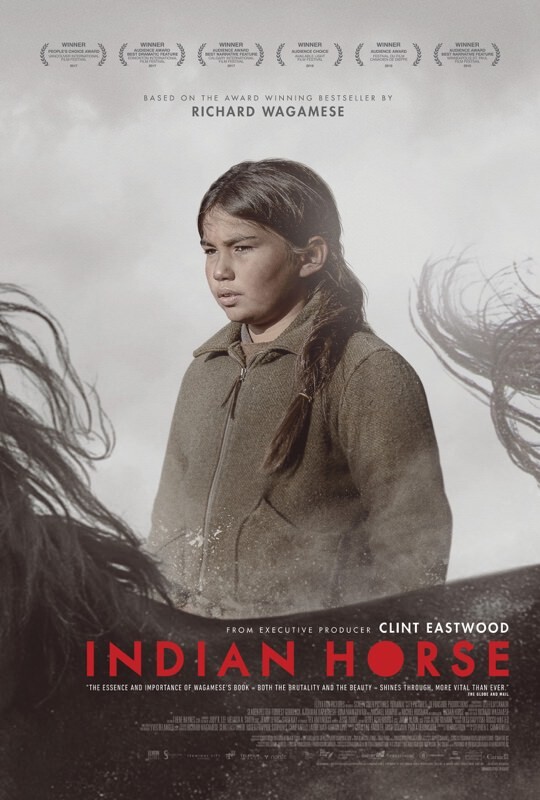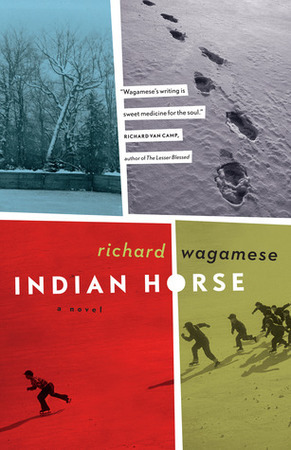 The book and the film immerse audiences into the story of an Ojibway boy, Saul, during the 1950's and following three phases of his life, as a child, a teenager and as an adult. He is torn away from his family and placed in a Catholic Residential School where he experiences oppression and abuse, is unable to speak his language and participate in his culture. The film demonstrates Saul's strength and resilience as he finds salvation in hockey. Through his talent for the sport, he must confront the pain from his past — embarking on a journey through the spirit of his ancestors, his friends and hockey to ignite healing within himself.
There is a powerful role in cinematic storytelling. Stephen said that, as a filmmaker, there is an importance in storytelling to evoke emotion, inspire others, and initiate conversation. In doing so, the power of storytelling has the ability to garner empathy, engaging commitment towards reconciliation and a unity with Indigenous and non-Indigenous allies.
He said the entire filmmaking process had opened his eyes to Indigenous ways of life and culture. As he stood on the podium, he admitted his lack of awareness and education in Indigenous culture before encountering Indian Horse. He admired Edna Manitowabi who plays Naomi in the film; he expressed his gratitude in her being a source of guidance and Indigenous knowledge. And when he was unsure of how to portray them, he took those moments of uncertainty as a moment to reflect, and to learn.
Throughout the filming process, he acknowledged the importance of having everyone on set be immersed in Indigenous culture and traditions. He mentioned how the cast and crew all participated in regular smudging and blessing ceremonies. The film also presented new opportunities for Indigenous communities. For instance the actors who were cast as Saul, Sladen Peltier, Forrest Goodluck and Ajuawak Kapashesit all came into the film with no prior acting experience.
The film remains an impactful experience for those who worked on it, and for those who watch it. Indian Horse in all its forms provides opportunities to reflect and to learn, creating an environment where Survivors, Indigenous, and non-Indigenous allies can come together and connect. Through this film, we can bring about empathy, and share compassion for the truth in the stories that come from Indigenous voices. It is within stories like Saul's where "connection is the correction,".
He emphasized the importance of not only hearing the voices of Indigenous people, but to listen to the truth that they are trying to tell. He said that he was grateful in being able to be a part of telling Saul's story, but still highlighted the importance of having Indigenous stories be told by Indigenous people. The film has won an array of awards, and highlights Indigenous talents. However, it most of all brings forth an incredibly valuable experience that creates a compassionate space for Survivors and their families. Indigenous stories change the narrative in our actions and hearts and lead us into an equitable Canada.
Indian Horse is available on Prime Video, Netflix and Crave TV.
Watch the Trailer:
Learn more about the awards Indian Horse has received:
You can learn more about the book and film's successes
Indian Horse Film
Indian Horse Book
---