Nice to meet you!

Thank you for having us here as guests at the 4th Annual Westside Tourism Symposium.
We're happy to have this opportunity to share what we do with you here, but more importantly, we're here to listen and learn about your businesses and the places you call home in Westside. All of your stories will help us create branding that shows who you are to your communities and visitors.
See our work.
RRC POLYTECH
From concept to talent acquisition, scriptwriting, musical production, and editing. This project highlights the stunning Manitou a bi Bii daziigae building at the Exchange District campus in a video tour.
MORIN'S FISHERIES
This logo design incorporates elements of the Yellowknife Fisheries' environment as identity.
INDIGENO TRAVEL
Vincent Design worked on the design and development of Indigeno Travel's website to highlight the company's abilities to present bold, socially responsible travel opportunities for Indigenous and non-Indigenous Canadians to come together in the spirit of Reconciliation.
SHAWANAGA ISLAND
Shawanaga First Nation is the steward of an Indigenous Protected and Conserved Area (IPCA), a role that acknowledges their history and rights and responsibilities as keepers of the Shawanaga Island. They needed a logo and website to help share their story and ongoing efforts to protect the land.

The design represents the creation story of Turtle Island, with the logo depicting clan animals significant to the Shawanaga First Nation. Meanwhile, the development of the website included practical tools for traveling to the island, booking a campsite and research updates.
FISHERIES AND OCEANS CANADA
Fisheries and Oceans Canada is a government department responsible for supporting Canada's economic, ecological and scientific interests in oceans and inland waters.

The natural aquatic elements in the Aquatic Ecosystems visual identity represent the Canadian provinces and regions that have partnered together in aquatic ecosystem conservation.
Share your story.
Please share your story with us. Our Vincent Design team members Shaun, Jewel and Claudine are here for the events at the Symposium, but please also feel free to stop by our mobile office camper at the foot of the hill, or pull us aside for a fireside chat or conversation around the dining room table or under the stars.
Meet OUR TEAM.
Shaun Vincent
Growing up included spending time with family in the Métis community of St. Laurent, located on the southeast shore of Lake Manitoba, where Métis people lived since the 1800s. Shaun is the latest generation to care for land there, and where he feels most at home. As an Elder once told him, "the land knows your feet here."
He founded Vincent Design Inc. in 2007, after several years working in the design industry. It was in those early years of his career that he saw the need for representational design. It became the driving force for striking out on his own, building a branding and marketing firm with a focus on promoting Indigenous communities, organizations, and companies.

Over his career, Shaun has designed hundreds of logos, specializing in those that require a deep understanding and sensitivity to the people and stories they represent.
On the land, in all seasons
Jewel Pierre-Roscelli
Jewel is a Dakota woman with values deeply rooted in her culture and community. She brings a range of experiences from working at the executive level of non-profit organizations, facilitating workshops, and planning and hosting events – all with a focus on supporting and amplifying Indigenous voices. In her work, career, and life, she centres Indigenous Ways of Knowing and Being, building relationships, and bringing communities and people together in a good way.
Claudine Gervais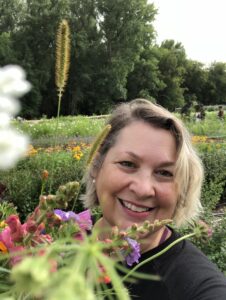 Claudine has more than 25 years of experience as a writer and editor, from the beginnings of her career as a reporter at her hometown daily newspaper in Devils Lake, North Dakota to writing for Winnipeg's community newspapers. She was the editor of CAA Manitoba's membership magazine, where she focused on local and international travel content, and later as a content specialist with Travel Manitoba. Her latest turn to agency work provides her with the opportunity to write for a wide range of clients, catering to their individual business and project needs.
---