IF YOU BUILD IT … STARTING A WEBSITE WITH VINCENT DESIGN
We talk a lot about graphic design in our posts, but website development and website design are equally important and essential services we provide.
Many of our clients come to us for a brand or visual identity, and then a new or updated website to go with it. Our Winnipeg-based team of web developers, programmers, content managers and graphic designers all work together, ensuring our digital creations work in both form and function to complement your overall marketing strategy.
Our website services include everything from website design, consulting and development to web hosting services and SEO optimization. This means we work on developing and optimizing dozens of websites a year, so we know there are common questions people have when starting a website project for the first time.
Read on for our answers to these frequently asked questions and to discover the approach we use in our digital marketing strategies.
I'm a small business with loyal customers; do I really need a website?
Our short answer is yes.
We live in a digital world, and successful businesses can be even more successful by having an online presence. Your current clients might be used to finding you without a website, but what about your new customers? People are used to the ease of looking everything up online, so it's good business practice to be there when they do.
There's also a good chance your competition all have websites, and you need to stay visible to stay relevant in any market. And if you are in an industry where your competition isn't online yet, what a great opportunity to stand out and get ahead of the herd.
We'd also add that the value of a website is tied into your overall brand and business strategy. These days, many customers evaluate the credibility of an organization and the quality of their services by the professionalism of their website. A website can be simple and cost-effective to create and still be well designed and developed; even just a few pages that look good, read well, and give people the key information they need can serve as an essential part of your business toolkit.
The bottom line is that all businesses need relevant ways to engage with their audiences and customers and show them they are professional, current, trustworthy and competitive – and a well-developed website can do just that.
What are the steps involved in building a site from scratch?
This will vary with your needs, your budget and your business. We can provide web service packages that include taking care of all the essential steps and ongoing website maintenance, while some organizations have the capacity and resources to manage some of the steps themselves.
For example, getting a website up and running involves:
Choosing and registering a domain name (your website name and the address where it can be found). Every domain name is unique – no two websites can have the same one. For example, ours is www.vincentdesign.ca.
Setting up your hosting services. Website hosting providers are the companies that sell space on their servers for websites to store (host) files and make them available for viewing online. In a nutshell, it's a rental service for websites. We offer these services and also have many hosting providers we like to work with so we will always make sure your website is being securely and reliably hosted and running smoothly.
Developing and designing your website. Our experienced web team will work through this stage carefully with you. We'll assess all your needs, your goals, your business model and brand, and we'll propose an optimized site structure and design based on user-experience, responsive design principles and best practices.
Similarly, the type of website you have – for example WordPress, an e-commerce site, or a custom-built content management system – will depend on the type of services you offer or want to offer, and if your site needs to integrate with your existing systems and services. Our website developers and programmers will help you understand the best options to suit your particular needs and goals.
Writing your content and selecting your images. Maybe you are using content from an existing website, or you only need a few new pages added. Maybe you are starting from scratch, and you'll be creating brand new web copy for each page on your site. In all cases, having good, easy-to-read content and compelling, visually appealing imagery is essential to building a website that works for you.
Again, for all these steps, our team at Vincent Design can help: we have website developers, designers and programmers, plus copywriters and content managers, who all work together on website projects to meet each client's needs.
Not sure where you are in the process or how much help you need? Contact us and we'll help you figure out a plan!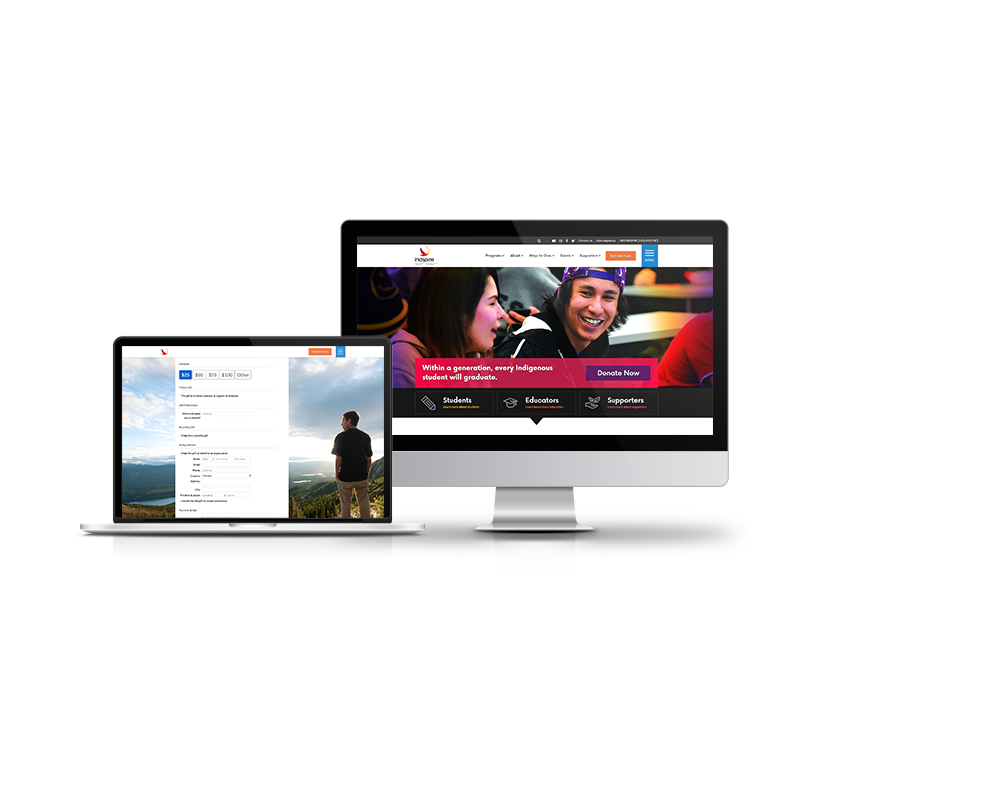 Do I need to have content written and ready before you start my website design?
No, we can work on planning your site structure and design without any copy if you don't have it ready. However, it's a good idea to give some thought to outlining what key messages or services you want to highlight on your site, and even start thinking about who is going to write that copy, and how.
When you are ready to write your copy, you might be able to re-use or re-purpose copy from print documents like brochures, newsletters and reports or from print, TV or radio ads you've produced. Just remember, writing for the web generally means less copy than in print: people tend to skim website content, so it should be as straightforward as possible, with lots of lists, headings and plain language.
Our office can also provide copywriting and content management services to you for your whole site, or just a select section of pages as needed.
How do we decide what photos to post? What are the best practices?
When we help design your website, we'll also help you select photos that work best with your new site. These can be original images and photos you have in your collection, or it can be stock photography we procure for you, or a mixture of both. In either case, we'll guide you on best practices for quality (resolution) of photos for websites, what style of imagery will work best with your design, and if needed, how to edit and resize your own photos to fit with the design of your website so they always display at their best.
How important is Search Engine Optimization (SEO)?
SEO is definitely a buzzword we encounter everywhere websites are built and designed now, but it's for a good reason. There is a lot to be gained from considering this approach in your online copy and website development. As Will Palahnuk, Lead Programmer at Vincent Design explains:
"People often ask us if it makes more sense to write for people or for Google – but the answer is both. You need SEO so your website can talk to search engines and get their attention, so that in turn, actual people will find and visit your site. Knowing what your customers are searching for, and the terms they search with, is a valuable tool and one you can incorporate into quality website content."
Want to learn more? Vincent Design provides the full suite of SEO strategies and services that can boost visibility and traffic to your site.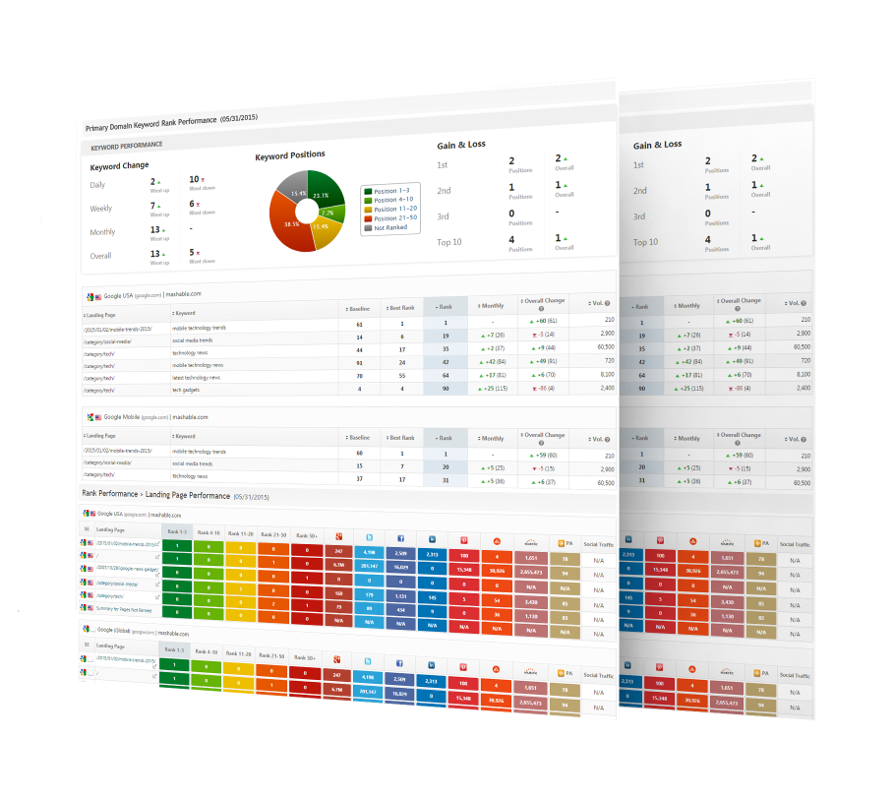 Do you provide training on content management in the system you develop?
Definitely yes. We'll always make sure you and your staff know how to use the website we design and develop for you. And we're always available to help our clients with ongoing questions and management of their websites.
How much will a new website cost me? How long will it take?
Cost and time will vary with the size of the website, how many services a client needs from our team versus how much (and how quickly) they are managing themselves, and how customized they want their site to be. Ongoing website maintenance and/or ongoing copywriting and management are additional costs to consider if you also require these services.
When can we get started on my new website?
Ready to take your digital marketing to the next level? Reach out and send us a message today! We'd love to talk to you about your project, our services, and all your options for a new website.
RELATED READING
About Our Process (Aka, Listen, Research, Sketch, Repeat)
Logos And Brand Identity: Reasons Why Good Design Matters To Your Business
RECENT WEBSITE PROJECTS
National Centre for Truth and Reconciliation
Indigeno Travel – coming soon
Southern Chiefs' Organization – coming soon