In pursuit of Truth and Reconciliation
September 30 will mark the first National Day of Truth and Reconciliation. The new federal statutory holiday coincides with Orange Shirt Day, a day to honour children who were sent away to residential schools.
September was referred to as "the crying month" by many, as it was the month that children were taken from their families and communities. It is estimated that at least 150,000 First Nation children were forcibly removed from their families and sent to residential schools, starting in the late 1800s and lasting up until 1996. In Manitoba, there were 14 residential schools operating from 1889 until 1975. (source)
Learning more
There are a number of ways you can mark the first National Day of Truth and Reconciliation, including following the public events that are part of Truth and Reconciliation Week livestream programming for Canadian schools.

READ
Author David A. Robertson has written about his — and his family's — experience with residential schools and its intergenerational impact. In this article in The Toronto Star, he shares part of his grandmother's story, and reminds the numbers are not statistics.

Over on his Facebook page, he reminds us that stories have played, and will continue to play, a role in educating Canadians about the terrible legacy of Residential Schools and shares his recommendations.
WATCH
A one-hour, commercial-free primetime special honours the stories and perspectives of Indigenous Peoples affected by the tragedies of the residential school system in Canada, with musical tributes and ceremonies in Indigenous communities across the land. National Day for Truth and Reconciliation will broadcast and stream live Thursday, September 30 at 7 p.m. local time on APTN and CBC.
On the Path to Reconciliation is a webcast featuring Mike Downie, award-winning documentary filmmaker and co-founder of the Gord Downie & Chanie Wenjack fund, plus special musical guest, William Prince. For everyone who joins, IG Wealth Management will make a $20 donation on your behalf to the Gord Downie & Chanie Wenjack fund. The webcast is available on demand, but registration is required. Register for the webcast here.
The National Film Board has a Residential Schools Channel featuring a selection of films by Indigenous filmmakers and allies about the tragic impact of residential schools in Canada. The NFB also features a rich collection of Indigenous-made films.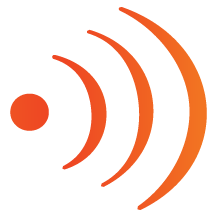 LISTEN
WAG-Qaumajuq in partnership with the National Centre for Truth and Reconciliation, will be hosting a day of survivor stories and a panel discussion. Hear from residential school survivor, Betty Ross as she recounts her experience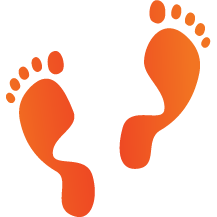 MOVE
A Healing Walk hosted by 60s Scoop Legacy will start at 11 a.m. on Sept. 30 at the Canadian Human Rights Museum ending at St. John's Park, the location of a powwow hosted by Wa-Say Healing Centre in partnership with Aboriginal Health and Wellness and Anish Corporation.
---
80. We call upon the federal government, in collaboration with Aboriginal peoples, to establish, as a statutory holiday, a National Day for Truth and Reconciliation to honour Survivors, their families, and communities, and ensure that public commemoration of the history and legacy of residential schools remains a vital component of the reconciliation process.
– Truth and Reconciliation Commission of Canada Calls to Action
---
The Survivors' Flag
This design for a commemorative flag honours residential school Survivors, families, and communities impacted by the residential school system in Canada.
---